Numerous folks are hunting for affordable noise-canceling earbuds. Due to the fact that no one wants to hear other passengers on a bus, train, or aeroplane talking loudly, noise cancellation has grown to be one of the most sought-after features in headphones. It can be challenging to find the best noise-canceling earbuds that are comfortable and make your life easier, especially if you're not trying to pay the price for Apple AirPods Pro 2. The SoundPEATS Air3 Pro is a fascinating addition to this field.
I've been putting these to the test to see if they're worthwhile investments. These face stiff competition, so they must excel in many areas to stand out from the rest of the wireless earbuds market. See how they compare by reading on.
Pros
Good battery life
Comfortable for extended wear
Lower price than many
Different modes
Easy to connect
Cons
Touch controls aren't the most responsive
Microphone quality is poor
SoundPEATS Air3 Pro unboxing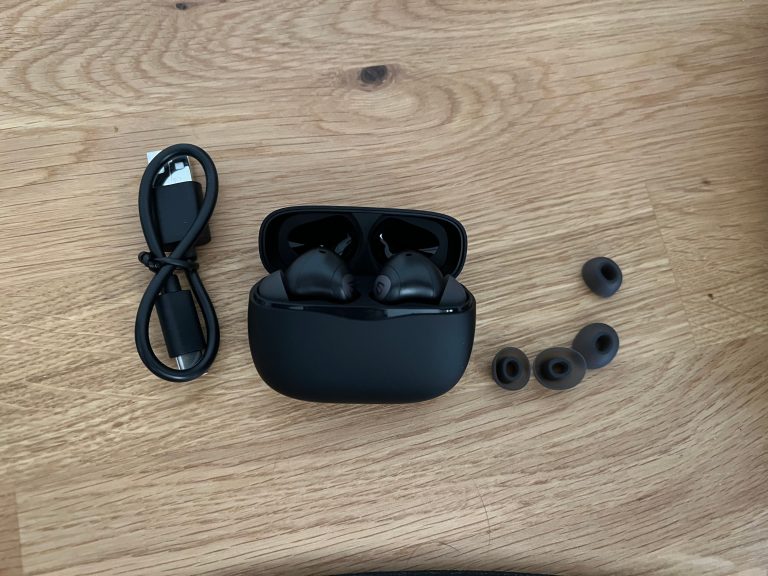 The sleek case is immediately noticeable when you remove the SoundPEATS Air3 Pro earbuds from the packaging. Some wireless earbuds come in bulkier cases that could feel uncomfortable in a pocket, bag, or backpack. This is sleekly constructed and doesn't take up much room. The earbuds fit snugly into the top of the case and click into place, letting you know they are securely fastened.
The earbuds, three pairs of ear tips, a charging case, a USB-C charging cable, and an instruction booklet are all included in the box. Testing out the ear tips to determine which one works best for you is quite simple. They simply slide into and out of the earbuds. To charge the case and earbuds into a wall outlet, you'll need your own charging block. With the cable, you can connect them to a computer or a portable charger.
SoundPEATS Air3 controls
You can connect them to your device once they have been charged. To securely communicate, they use aptX Adaptive Bluetooth 5.2. The green light on the case indicated they were ready to be linked, and the QCC3046 chipset made sure I had no trouble synchronising them with my phone or PC. By pressing the button on the back of the case, you may also reset it, clearing the data so you can connect to another device.
The SoundPEATS T3 wireless earphones that we evaluated earlier this year provide comparable controls. To use the various controls on the earphones, double-tap, triple-tap, or press and hold the stems. There are a few more options on the Air3 Pro earphones compared to the T3 wireless earbuds, which is the biggest distinction. To enter and exit Game Mode, triple-tap the left earbud. To switch between Active Noise Cancellation Mode, Transparency Mode, and Standard Mode, press and hold the left earbud for 1.5 seconds. It might be exhausting to keep track of all the controls you need to use for each activity because there are so many.
SoundPEATS Air3 Pro fit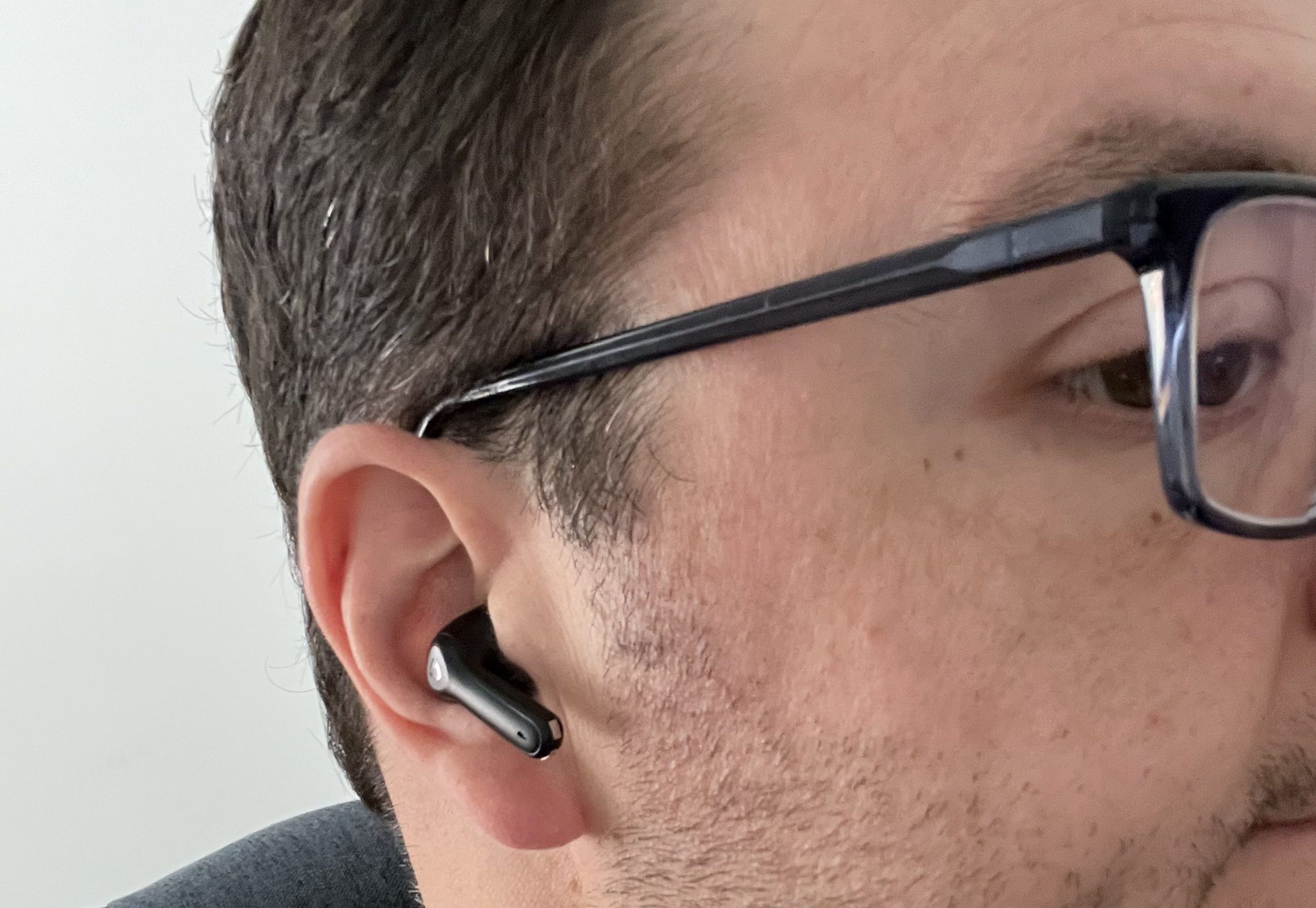 The earbuds are designated R and L for right and left after you try each of the silicone ear tips to discover which one fits you best. It is proper to wear them with the stem facing your chin and the correct one inserted into your ear. I discovered that using these for extended periods of time had no negative effects on my ears. They were incredibly cosy and could be left in for errands, working periods at my computer, and even rides on public transportation. They have IPX4 water resistance.
Features
Testing out the Air3 Pro earbuds' active noise cancellation is the most obvious feature. The hybrid ANC up to 35dB is pretty effective at blocking out background noise. While almost no noise cancellation technology will ever be perfect, especially in wireless earbuds, these are good at blocking out background noise and promoting concentration.
Transparency Mode makes it possible for you to hear what is going on around you while you are still listening to something. This is useful if you happen to be looking down at your phone or something similar while crossing a busy street and need to know if a car is approaching. Thanks to the 12mm Dynamic Driver in each earbud, Standard Mode is also fine. A further benefit of Game Mode is that it reduces latency to 60ms and syncs with your media.
The microphone quality of these earbuds is their worst flaw. People had trouble hearing me in nearly every phone call I made while in multiple locations. Because of the noise-cancelling technology, I could hear them clearly. However, an improved microphone would make these a more credible rival to more expensive earbuds.
Battery life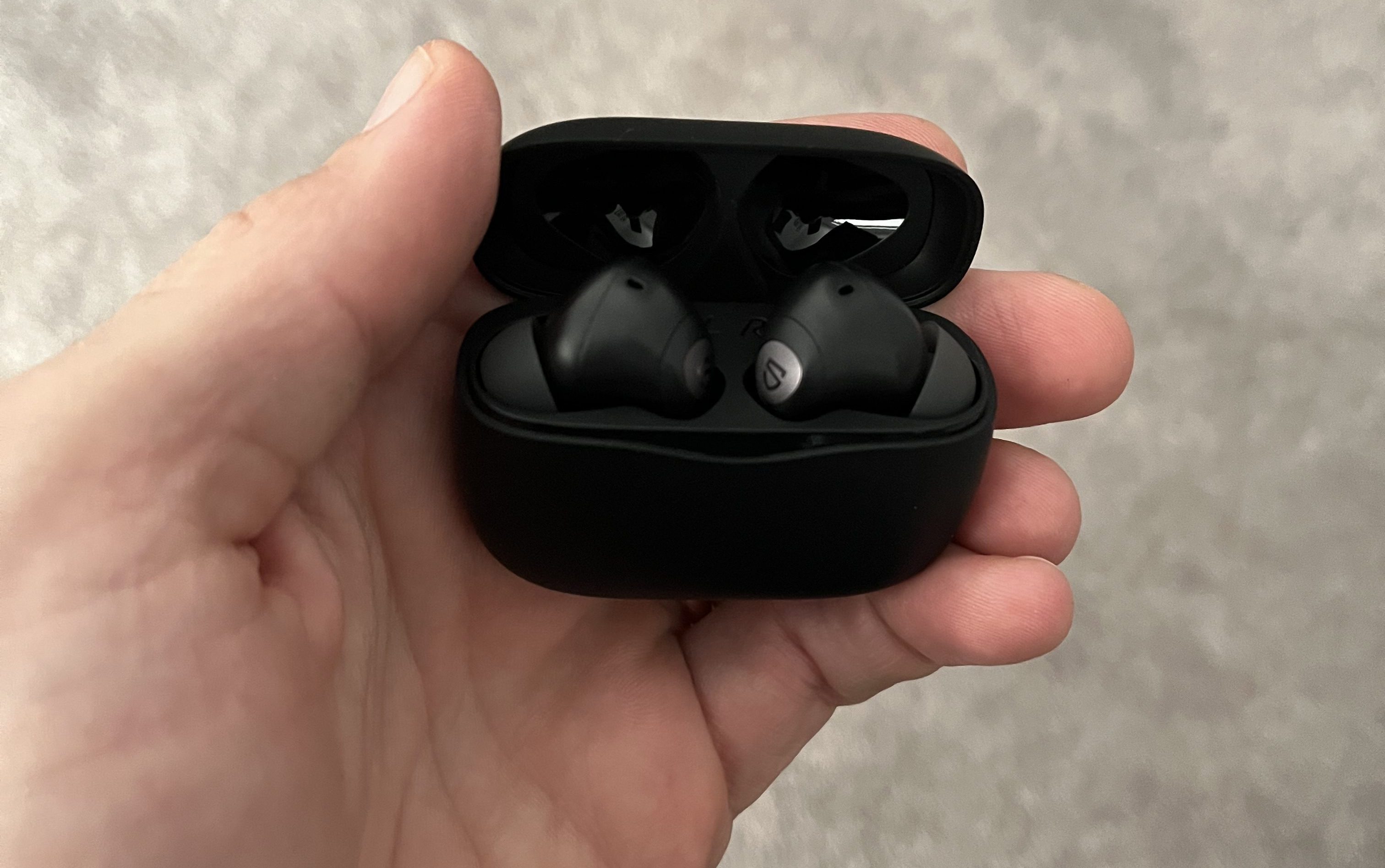 The battery life for a pair of earphones is quite good. I got six hours of use out of the earphones while they were still in the charging case, and with a few more charges in the case, I could have listened for up to 24 hours before having to plug everything back in. This provided me several days of wear before I really needed to worry about charging it since you rarely wear your headphones for six hours straight anyhow.
When the battery level in the charging case is between 100% and 50%, the charging case lights green. After that, between 49% and 10% of it turns yellow. You can tell it's time to charge when it turns red between 9% and when it's going to die. These colours will flash as you charge the case, and when the green colour persists, the charge is complete.
Conclusions
Should I buy the SoundPEATS Air3 Pro earbuds?
Yes. They are well under $100, offer many benefits, and ought to last you for a very long time.