As everyone gets ready to shut down for the Thanksgiving holiday, one of the things we'll all likely be doing is viewing entertainment from our favourite services, like Netflix, among others, after spending time with family and indulging in delectable food. To that end, there are, as usual, a tonne of new Netflix releases coming between now and the end of this week to offer you something to do in your downtime over the holiday. We'll look more closely at five of the more intriguing upcoming movies below.
The Swimmers
We'll start with a moving film that will make you cry on November 23. It is based on the true story of two sisters who fled war-torn Syria to attend the 2016 Summer Olympics in Rio de Janeiro.
Before the Syrian civil war began, the Mardini sisters are living a relatively regular existence when we first meet them in Netflix's The Swimmers. Their father, a swim instructor, is instructing them as they compete in swimming. Their home is destroyed four years later, and the girls narrowly avoid being injured by a bomb. So their escape strategy is under way.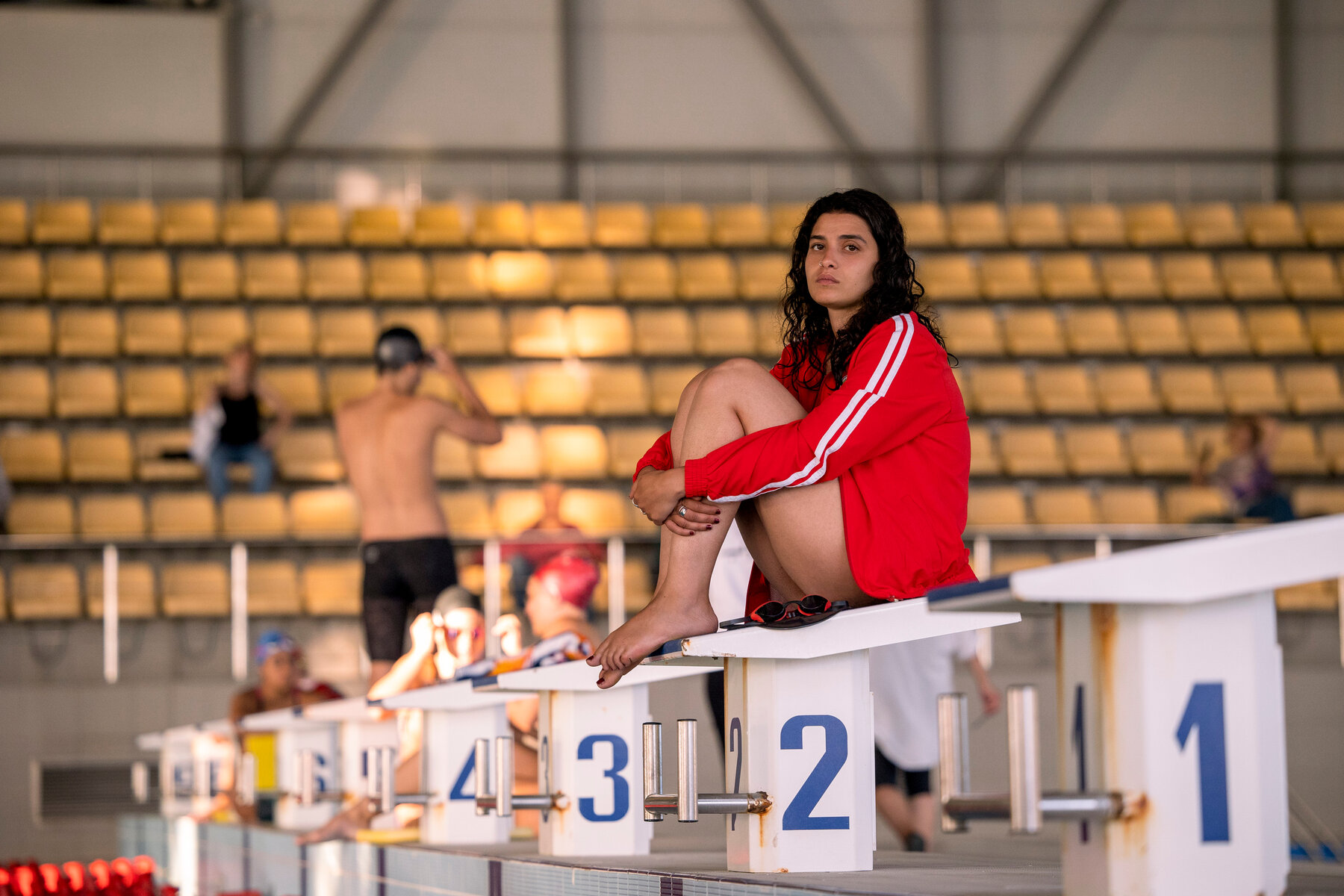 The Swimmers' director, Sally El Hosaini, describes the movie as "a film about female independence that illustrates how inner strength grows out of hardship." "It examines the influence of freedom and aspiration.
Female ambition is frequently associated with negativity, but I wanted to praise it. I saw a chance to transform the kind of contemporary, liberal Arab women that exist but are rarely depicted on our screens into multifaceted heroes. The kind of Arab women I am, Yusra, and Sara are, and that I am familiar with. That is why this story really spoke to me.
---
An Addams Family spinoff + more Netflix releases
A highly anticipated Addams family spinoff about Wednesday, the family's solemn, pale, and death-obsessed daughter, will also debut on Netflix on November 23. Jenna Ortega plays the title character in the brand-new show, Wednesday.
It is centred on Wednesday's time as a student at Nevermore Academy, so it only makes sense that Netflix released it on a Wednesday.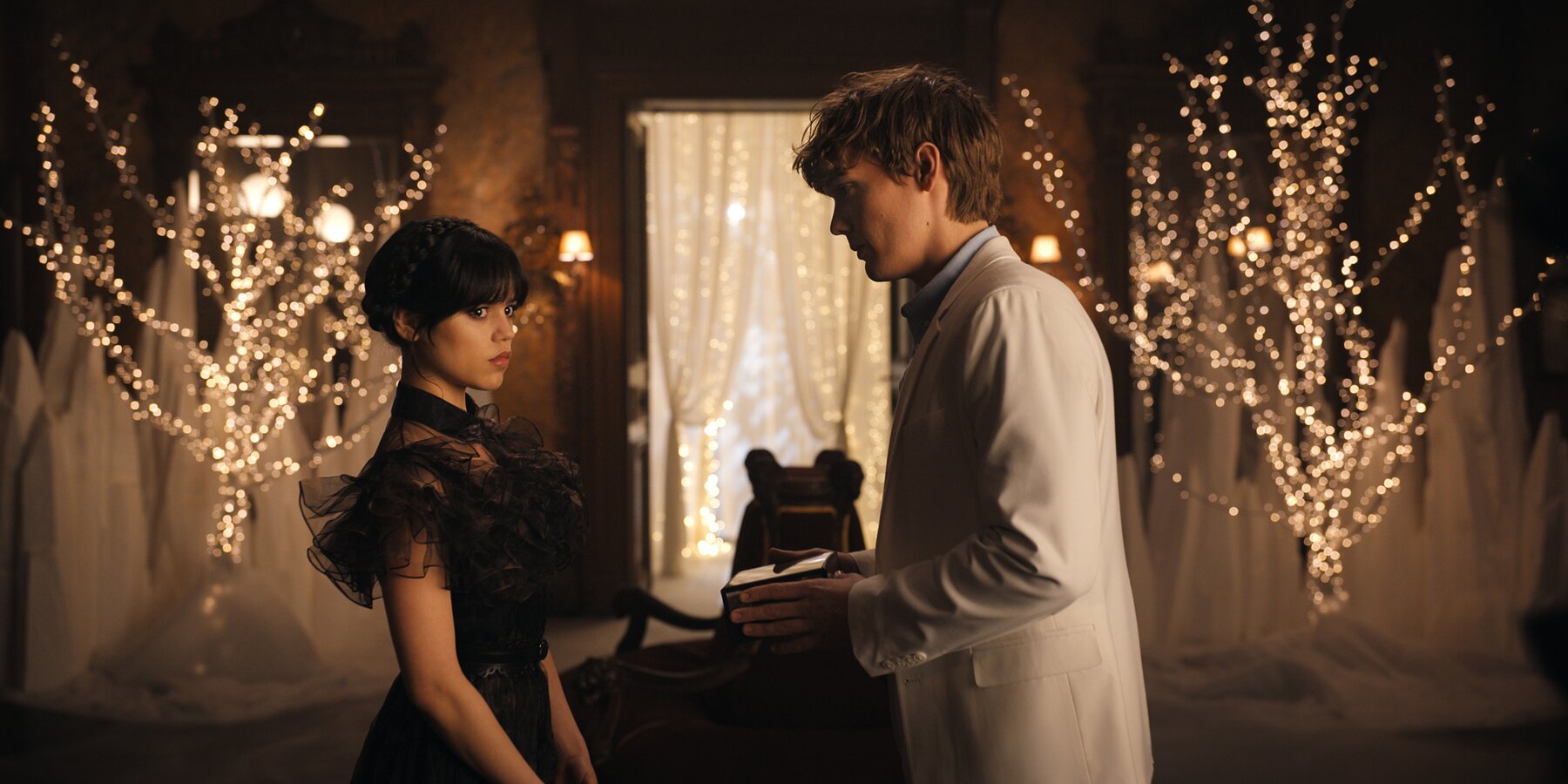 According to Netflix CEO Teddy Biaselli, "We were hit, like an arrow from a crossbow, directly in our hearts when we first heard Al Gough and Miles Millar's pitch for Wednesday."
They "nailed the tone, the spirit, and the characters," but they also gave us a new perspective on the narrative.
In addition to Ortega, the eight-episode series stars Gwendoline Christie as Principal Larissa Weems, Jamie McShane as Sheriff Galpin, Percy Hynes White as Xavier Thorpe, Hunter Doohan as Tyler Galpin, Emma Myers as Enid Sinclair, and Joy Sunday. The series also features Christina Ricci, who made the character of Wednesday well-known on the big screen.
---
Additional titles
In the meantime, let's take a closer look at a few additional releases that are still scheduled for release this week and are worth watching, including new docuseries and a brand-new programme about royalty.
Filthy Rich, Ghislaine Maxwell The documentary series "goes beyond the headlines of the Ghislaine Maxwell case to tell the definitive story of Epstein's mysterious accomplice, illuminating how her class and privilege concealed her predatory nature," according to the streamer. It is about the disgraced socialite and Jeffrey Epstein's alleged sidekick. November 25 is the day of release.
---
This three-part series is essentially everything The Crown is not: blood, sex, and royalty. A bawdy, dishonest, and contemporary spin on British royal drama that provides a glimpse into the sexy and scandalous lives of some of history's most notable monarchs. According to the Netflix synopsis, Anne Boleyn navigated perilous sexual politics in the 16th century and eventually became Queen of England. She changes the course of history while altering King Henry VIII's worldview, but she also encounters formidable opposition because she is expected to produce a male heir. the 23rd of November.
One more new Netflix release to check out
Finally, a Netflix release worth watching is all about everyone's favourite Mexican street food as a counterbalance to some of the heavier Netflix releases mentioned above.
In 2019, Taco Chronicles made its Netflix debut. Through in-depth interviews with culinary writers, taco stand proprietors, and other characters, this series immerses viewers in the history of this seemingly straightforward dish. According to the third season's summary on Netflix, which will premiere on November 23,
"The taco may leave Mexico, but Mexico doesn't leave the taco. Across the US border, Mexican cooks keep the tradition alive and experiment with new flavors."