We're left wondering what will happen to Thor (Chris Hemsworth) in the Marvel Cinematic Universe after Thor: Love and Thunder. The saga of Thor continues even after the film's conclusion. Chris Hemsworth has expressed his desire to give the character a proper send-off in previous interviews. He also discussed the future of Thor and expressed a desire to see the character reinvented.
That doesn't prove that Thor 5 is in production. Or that The Kang Dynasty and Secret Wars, the upcoming Avengers films, will inevitably feature Thor. However, it appears that the actor is ready to keep portraying the part. Below may contain some Marvel spoilers, especially if you haven't seen all of the Phase 4 films and television programs.
Hemsworth said he's open to playing his well-known superhero character "if there is something unique and fresh and unexpected to do" with Thor in the MCU in a lengthy interview with Vanity Fair.
However, the actor also stated that if he did it again, "we'd probably have to close the book, you know what I mean? I believe that is probably warranted.
But he cautioned, "That's not based on anything anyone's told me or any sort of plans. I feel like it'd probably be the finale." "There are three stages a hero goes through: birth, journey, and death. Am I at that level yet? No one knows.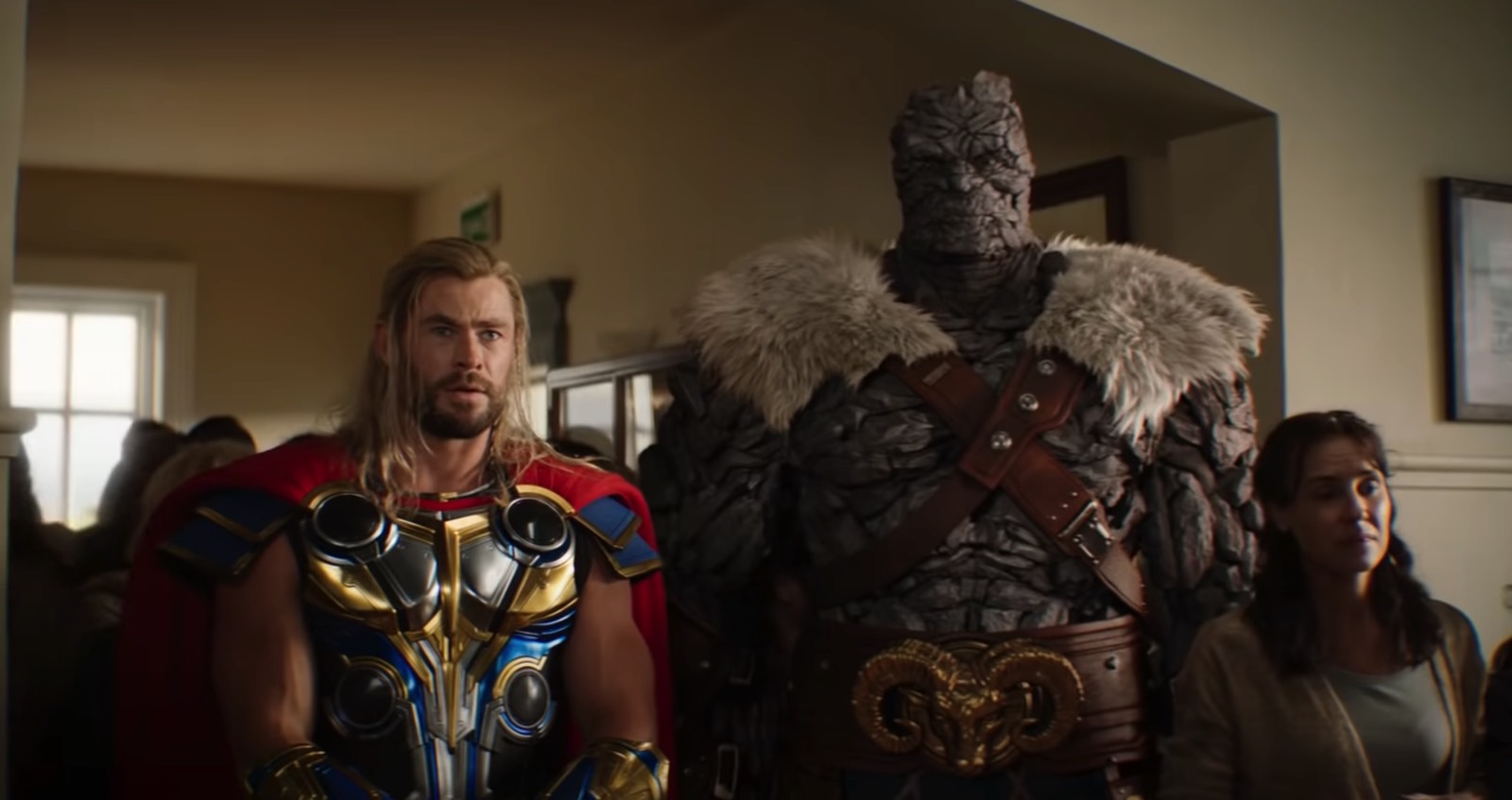 Chris Hemsworth on Thor's future
This brings us to the Happy Sad Confused podcast episode where Josh Horowitz spoke with Chris Hemsworth. Naturally, the subject of Thor and Marvel came up when Horowitz questioned the MCU star about what would happen to the character after Taika Waititi left the series. Thor, would you return to dramatic?
Hemsworth emphasized that it's all about reimagining the role and that he enjoyed the variety of experiences he had while playing Thor.
The actor stated, "You look at Thor 1 and 2, they were fairly similar. "Love and Thunder and Ragnarok are comparable. It has to be reinvented, in my opinion. With Infinity War and Endgame, I got such a rare opportunity to make really dramatic changes to the character. That makes me happy because I want to keep people guessing. It keeps me vigilant.
Hemsworth issued a warning, saying he is uncertain as to whether Marvel will request him for additional Thor action. But he clarified that playing a different Thor keeps him committed to the part.
It maintains my interest. I've mentioned it before, but I believe there's a risk of being complacent when something becomes too familiar because I know what I'm doing," Hemsworth remarked. "I'm not sure if I'll be invited back at all. But if I were, I believe that, for the sake of my own sanity, I would have to be a very different version in tone and in every other way. […] Thor had to figure it out right away because he lost his mind on the last one.
All of the Thor movies are currently available on Disney Plus. The four Avengers films starring Chris Hemsworth's character are also located there. You can watch the actor's most recent interview in its entirety below.